The Blockchain was the brilliant idea of a person or group of people known by the pseudonym of Satoshi Nakamoto. It was initially created to support transactions with bitcoin digital currency, but it is nowadays considered a revolutionary technology with a great potential for use in areas beyond mere economic management.
While the members of the technological community foresee practically countless possibilities for this new technology are, today we will focus on its actual and current use.
Bitcoin was created in 2008 and the blockchain system has been smoothly operating since then. Problems associated with the bitcoin network have been due to human team errors rather than defects of the system itself.
The Blockchain and ICOs
There is an intrinsic relationship between fundraising through an ICO and the Blockchain. The blockchain system was created expressly to support and streamline a cryptocurrency; therefore, it is to be expected that it is the ideal means to carry out transactions with emerging tokens.
It is an alternative that is increasingly gaining followers among entrepreneurs due to the simplicity of the financing process, the fact of having another way to start their projects without going through the ordeal of requesting a loan to conventional entities, that apart from a number of requirements, they charge a quite high interest.
Some consider this type of economy the beginning of democracy and the end of the bureaucracy of the conventional financial system.
When an ICO campaign is sufficiently eye-catching for investors, funds can be raised in a few of hours.
Such is the case of a couple of young Spaniards who launched an ICO to finance their project with a cryptocurrency called "Aragon" getting 2,403 buyers for their tokens and managing to raise 25 million dollars, IN ONLY 15 MINUTES. In fact, if the fundraising had not been closed, they would have easily exceeded many millions more.
Obviously, it does not always happen, but the speed of these efforts is generally one of its main advantages.
But what is actually the Blockchain?
In a few words, it is a database or digital register of cryptocurrency transactions. All this amount of information is not stored in a single location, it is a decentralized network, managed by users connected to each other through nodes (computers)
All the information is incorruptible. This means that no user, hacker or any external agent can alter either the records or the flow of transactions, which makes it a practically invulnerable system.
The purpose of the blockchain is the execution of secure transactions, with global reach, without the need for intermediaries.
The Blockchain: a network of Nodes
Within the blockchain system, cryptographic keys are transmitted through nodes. Said keys are called tokens and usually represent any type of asset, good or service.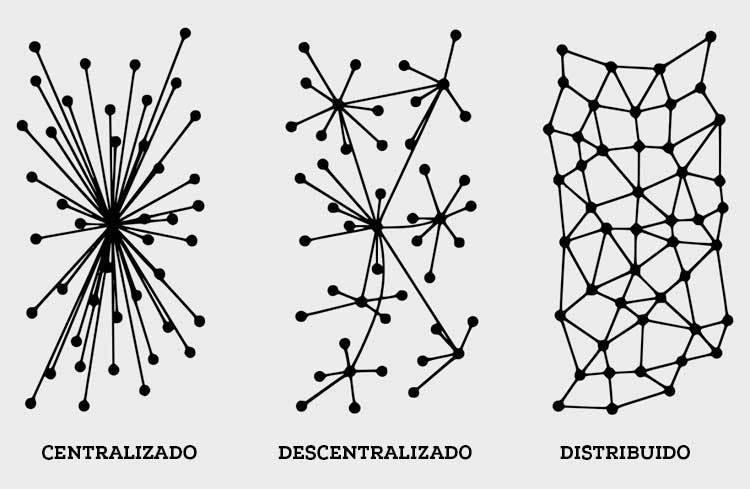 Cryptocurrencies are stored in what is called a "digital wallet"
When a transaction is made automatically, it is grouped with others forming a "block" that is sent to the network for verification. The network computers compete with each other to verify the transaction block. This process is known as mining.
Miners whose nodes are the first to decrypt the information verify these transactions and receive a fraction or the whole of the cryptocurrency for their work. These transaction blocks are accepted by all and become part of the registry that can no longer be eliminated or modified.
That is why it is considered a network that works by consensus, because this information is registered with this unalterable and transparent verification "stamp" through which security is guaranteed. It is a recurrent process that contributes to the stability of the network.
A blockchain network is updated every 10 minutes in a kind of self-audit system where all transactions made in that time frame are collected.
These transaction "blocks" are successively linked and the "chains" are created.
Transparent and incorruptible: the main Blockchain characteristics
It is an efficient and incorruptible system.
Each node in the network contains an identical copy of the complete blockchain. This aspect, together with its information decentralization, makes it a system practically impossible to hack. In an alleged hacking attempt, ALL the database that is widely distributed should be modified and updated at the same time.
The blockchain cannot be controlled by a single entity, therefore, the margin of error is non-existent.
The data stored inside the blockchain is available to the public access since it is not encrypted, but it cannot be deleted or modified.
The properties of each cryptocurrency are assigned by users, which makes it a system applicable in many areas beyond the economic one.
Cryptocurrencies can be programmed to represent almost any value: euros, dollars, shares of a company, etc.
It is an advantage in terms of saving costs, time and reducing tedious bureaucratic steps.